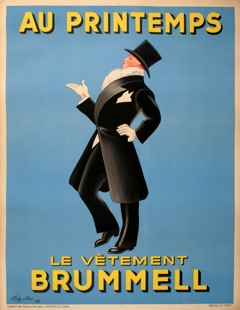 An extraordinary collection of original posters, all available at EXTRAORDINARY prices.
Time travel. A simple, more elegant age. Let Merritt Gallery transport you back to an era of craftsmanship, artistry and beauty. Over 400 exquisite vintage posters all available for purchase.
April 24-28, 2014
Thursday and Friday: 10-6
Saturday: 10-6
Sunday: 12-4
Monday: 10-6
Vintage Posters first became popular in the late 1890's. The posters were used as advertisements for food, liquor, travel, entertainment and much more. These posters were pasted on the sides of buildings and inside of stores and restaurants. Art critics and collectors, as well as the average person in the streets, enjoyed viewing the new form of art. Artists considered the poster a great way to exhibit their artwork to a wide audience, and the streets of Paris became almost an outdoor exhibition space.
Collecting of posters started with the first distribution of the posters themselves and has gained extreme popularity in the last 10 years. Vintage posters are becoming increasingly difficult to find. Not only do private collectors enjoy vintage posters, but museums throughout the world exhibit vintage posters regularly and have them in their permanent collections. Step into a world of striking, beautiful, humorous and romantic images crafted by artists over the last century at the Vintage Poster Show & Sale at Renaissance Fine Arts, and experience the joy of owning a little piece of art history.
About the gallery: With 3 locations, Renaissance Fine Arts & Merritt Gallery house the largest collection of art in the Mid-Atlantic region. Traditional to contemporary, the diverse collection ranges from original works on canvas
and paper to sculpture by both leading and emerging artists. The Masters Gallery includes original works by Picasso, Matisse, Renoir and Warhol to name a few. Housed in an off-site state-of-the-art facility, the custom
framing division allows them to provide a superior product using Library of Congress approved, museum-quality materials and preservation techniques. The experienced art consultants combine their art expertise and design sensibility to connect the art to the client, selecting works that reflect each distinct personality. The gallery is committed to building art collections that satisfy both the aesthetic and budgetary objectives of its clients.
For more information, call 410.484.8900 or visit renaissancefinearts.com